Green River:  Where the World Meets
Green River College is a public college founded in 1965. More than 11,000 students study at Green River, with over 1,300 international students from 60 plus countries.  Most international students come to Green River for its nationally recognized "2+2" transfer program to top US universities, its High School Completion Plus program, and personal service.
Green River is not only ranked #9 in international student enrollment among community colleges in the USA (IIE, 2019-2020), but was also the recipient of the Paul Simon Award for Internationalization. This is the most prestigious award for quality in international higher education and the ultimate endorsement of an institution's commitment to educating global citizens.
Top 10 Reasons to Choose Green River College
A leader in university transfer
Award-winning college
Individual advising to help you meet your goals
On-campus student housing
Great programs including Intensive English and High School Completion
Peer mentoring and leadership development programs
Beautiful campus surrounded by forest and trees
University Transfer Pathways agreements with over 40 four-year universities
Active student life on campus
New modern buildings and facilities
A leader in Nationwide University Transfer
Our international students have been admitted to top, world-ranked universities including UC Berkeley, UCLA, Brown, Cornell, Columbia, Johns Hopkins, Indiana University, Purdue, University of Michigan, University of Texas-Austin, University of Washington and many others. In addition, Green River College has Transfer Pathway agreements with over 40 top universities, including universities in Europe and Canada.
A key to each student's success at Green River and beyond is the individual transfer plan. Every student works with their assigned advisor to develop an individual transfer plan that includes: student's major, destination transfer universities, and a two-year course plan.
Personal Service
International Programs offers comprehensive services for international students including admission, orientation, housing, advising, activities, peer mentors, High School Completion, and Intensive English. All international students have an assigned advisor based on their major.  New international students are required to take International College Experience and Foundation for Success, a peer mentor program.
Study Abroad – 3, 6 or 9 months
Green River offers European students who are done with high school, but not ready to commit to a major or university, an opportunity to study abroad with Green River College. Students can take classes and live the American college life in Washington, California, Hawaii, Australia, and New Zealand. Students can choose the program that works best for them.  Check out the Gap Year website for more information.
You Can Go Anywhere From Here
"I chose Green River College for the High School Completion Plus Program…I really appreciate Green River for helping me pursue my dreams. It was a great choice for me."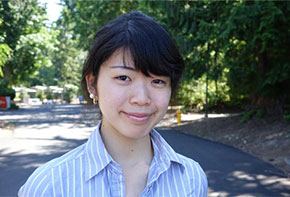 Satoe Yokoyama – Japan
Green River College to UC Berkeley
Major: Biological and Physical Sciences
"During my time at Green River, I learned lessons that I am still using today and without which I would never have gotten into my graduate programs at Oxford and Yale. Not only did I learn how to write papers, argue well and present in front of large groups of people, the extracurricular activities on campus were also pivotal learning experiences."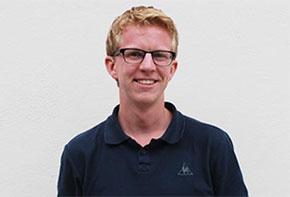 Remco Zwetsloot – The Netherlands
Green River College to University College Roosevelt
Major: International Relations
MPhil in International Relations at University of Oxford 
Ph.D. International Relations at Yale University
"My mom told me that sending me to Green River was the best decision she ever made."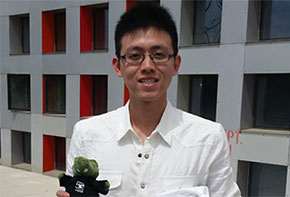 Ming Sun – China
Green River to Cornell University
Major: Engineering
Master in Engineering at MIT
"I believe that it is when you love something that you have a reason to try harder and become better. This was how Green River helped me to get into a top university. "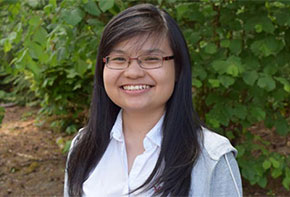 Ái Mỹ Thái, Vietnam
Green River to Georgia Institute of Technology
Major: Aerospace Engineering
Currently pursuing Online Master of Science in Analytics at Georgia Tech
See Our Campus, Hear From Our Students
Green River College has a strong social media presence which is powered by our own Social Media Ambassadors.  Make sure to follow us on Facebook, Twitter, Flickr, Instagram, WeChat and subscribe to us on YouTube.