Overview
Welcome to Southern New Hampshire University, an award-winning private university nestled on 300 wooded acres in the heart of the charming and historic northeastern United States. Located just five miles from downtown Manchester, New Hampshire – named one of the ten "most livable" U.S. cities by Forbes magazine — and an hour from the global city of Boston, SNHU offers convenient access to internship and career opportunities, as well as multicultural events and activities. Also, with campus less than an hour's drive from beautiful ocean beaches, scenic lakes and rivers, and mountains with some of the best hiking trails and ski slopes on the East Coast, you will have plenty of opportunities to experience, explore and enjoy New Hampshire's incredible outdoors.
With more undergraduate majors and just $15,000 tuition per year, SNHU has much more to offer to you
In our new $15K/year tuition option, you can still discover more than 70 career-focused majors in a familiar academic setting, with face-to-face instruction set mostly in a classroom. You'll also have the flexibility to explore electives, and may choose to incorporate internships, project-based courses, service learning, study abroad, online learning and other experiential elements into your SNHU experience. 
International Experience
Why SNHU?
Sought-after Programs: Strong programs in Business, IT, Engineering, Law, Psychology and other programs that lead to popular career paths.
Accessibility: No Standardized Tests, Rolling Admission, Transparent Application Process, Flexible Credit Transfer.
Hands-On, Practical Learning: Project-based and simulation learning; career preparation built directly into the curricula (resume development, mock interviews, and career research as well as internships, job shadows, and real-world projects).
Safety: NH is ranked the 3rd safest state in the US and SNHU is dedicated to providing a safe, comfortable, inclusive environment for its community members.
Community & Support: Live on campus, suite of professionals to support students' success and a positive, transformational student experience.
UnparalleledFacilities: Beautiful campus located 5 minutes from downtown Manchester, NH, with 300 wooded acres. New, comfortable residence halls, state-of-the-art academic buildings, and plenty of space to live, play, and learn. 
Find Your Personal Success Here
Kieu Hoang
Program: Accounting and Finance
Career aspirations: A cool accountant and entrepreneur who draws good and likes to sing
Like to do for fun: Draw & Craft, Taking pictures & Make videos
Passions: Helping companies and individuals 
Travel: I traveled to Spain during spring break for a class. After that trip, I really wanted to travel the world or at least all the states in the US.
One story from SNHU: The most memorable story about SNHU is that I got to know about and joined the Peer Advising Leader (PAL) team to meet and help new students from orientation, move in, making schedules, etc. It felt so good to help others and get to know what it's like in orientation as I missed that. It's, of course, really fun, and I'm sure I still have some those cool items and pictures from orientation. While volunteering as a PAL, I was introduced and became an International Student Ambassador. I'm really happy being able to help others.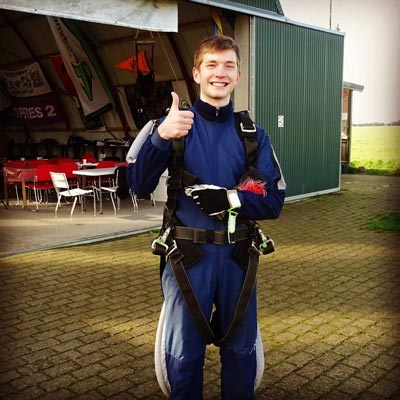 Michael Valnert
Program: BS Business Administration: concentration in International Business
Career aspirations: Striving to become a sales and marketing director for an international company.
Like to do for fun: I like to spend time with my friends and family and enjoy several sports activities such as hiking, indoor rock climbing and golfing.
Passions: I have a passion for sales because I like human interaction and looking for possible ways to help businesses and managers to do their absolute best.
Travel: I have travelled all over the world, visiting China, USA, Sweden, United Arab Emirates, Italy, Greece, Spain, Turkey and Czech Republic.
One story from SNHU: The most memorable story from SNHU was when I attended my first semester at the university. I was invited on my first ever hike together with the peers that I had just recently met. It was a beautiful day with clear skies when we hiked Mount Major. We hiked for many hours with great conversations on the way up and down. When we finished I knew we were friends for life.