Have you considered a career in nursing as a licensed practical nurse (LPN)? LPNs are essential workers in numerous settings such as hospitals, schools, and nursing homes, among others. According to the U.S. Bureau of Labor Statistics, career opportunities for LPNs are growing at faster rates (2023). Online LPN programs offer convenient and affordable learning opportunities to students pursuing careers in nursing, as LPNs. That said, choosing a program may at first feel overwhelming; there are too many options. To help you out, we highlight the metrics to consider and review the top online LPN programs in 2023.
Top LPN Programs Available Online Today
1. Lake Area Technical College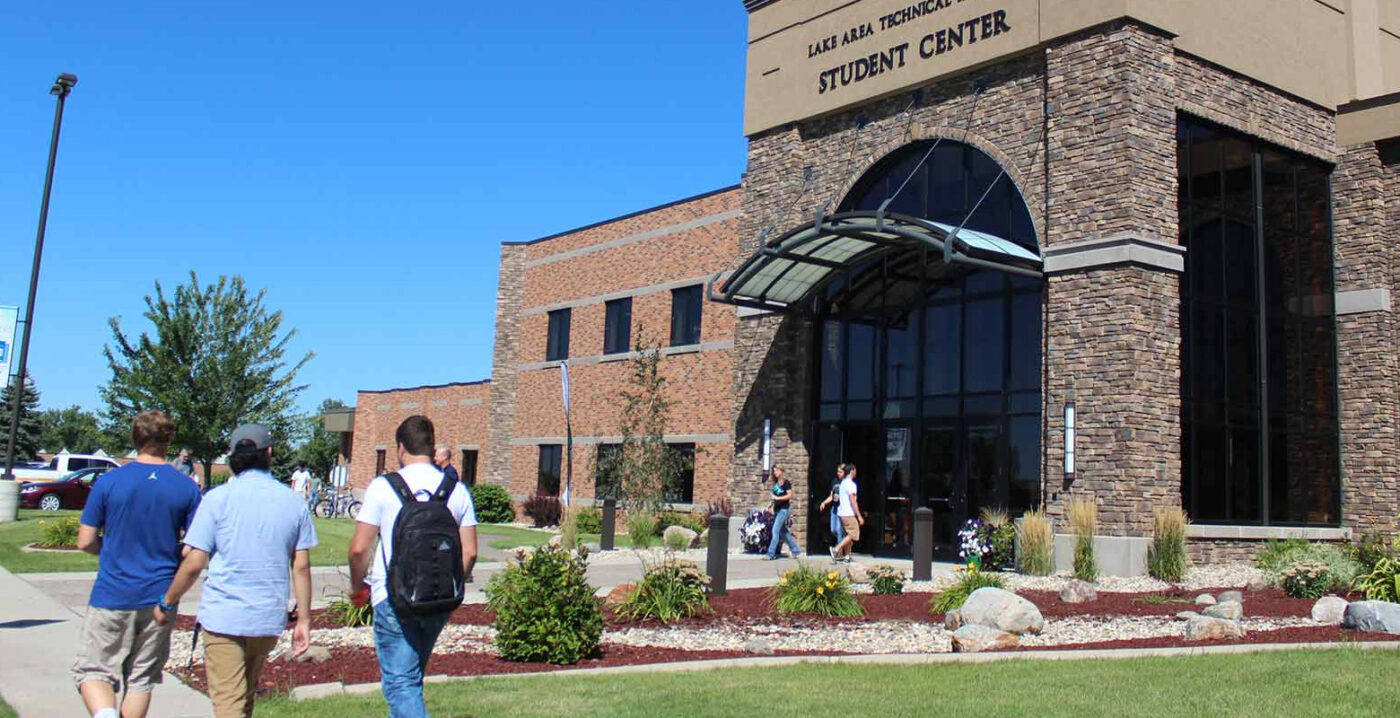 Best for: Flexible part-time options for busy students
Based in South Dakota, Lake Area Technical College offers fully accredited part-time and full-time online LPN program options. The full-time online LPN program takes 11 months to complete, while the part-time programs take 22 months. After completing the program, students may test for their LPN license. Students may also continue their education after completing the online LPN program by enrolling in Lake Area Technical College's registered nurse (RN) program. Cost estimates for the LPN program, including supplies such as books and uniforms are $12,702. The costs do not include laptops, which can be purchased from the school if necessary, for $838.00. More information about the online LPN program at Lake Area Technical College can be
found here
.
2. Rasmussen College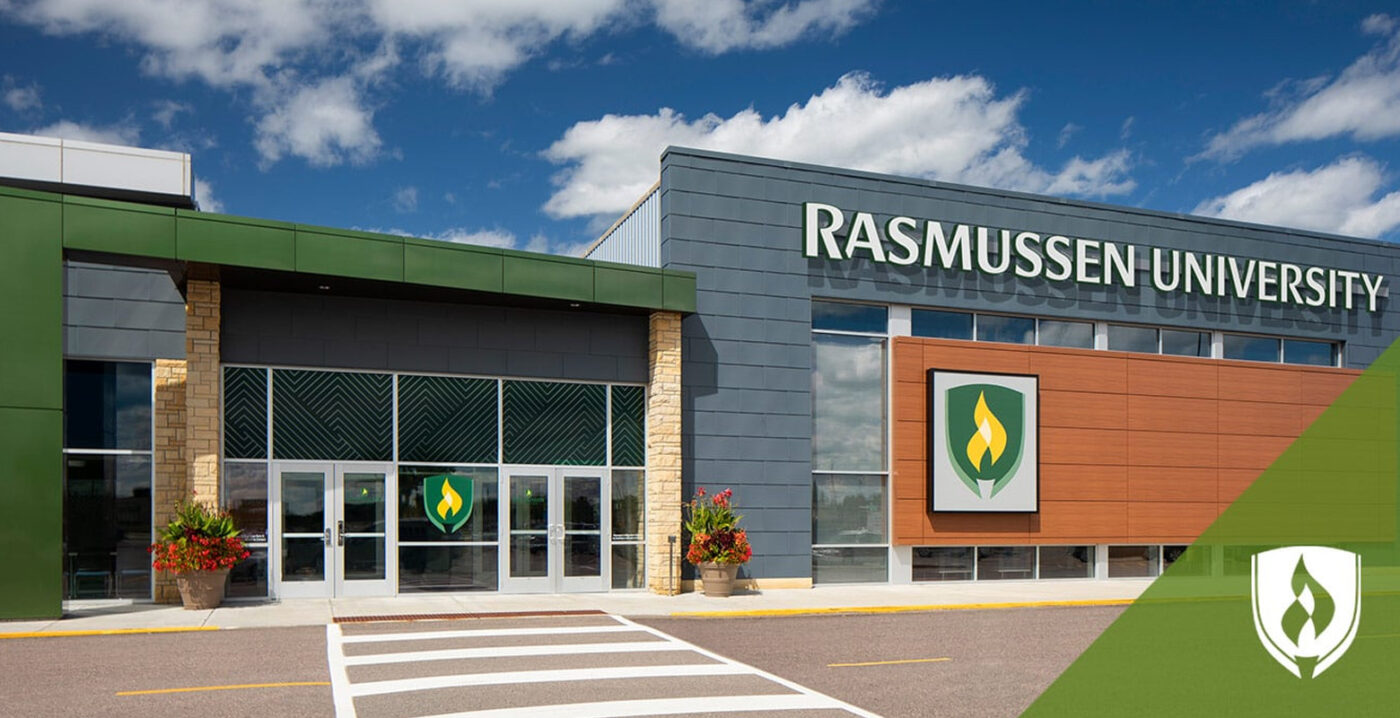 Best for: Flexible programming options from the #1 educator for LPNs in Florida and Minnesota!
With 18 years of online education experience and numerous campuses located in Florida, Illinois, Kansas, Minnesota, North Dakota, and Wisconsin, Rasmussen College prides itself on being named the #1 educator for LPNs program graduates in the state of Florida and Minnesota. The accredited LPN online program is a hybrid program, offering a combination of blended experiences for students. Flexible programming allows students to choose between a variety of class schedules, including weekend and evening programs. With classes starting four times per year, students can enroll at a time right for them. The LPN program can be completed in as little as 12-months. Additional information about the hybrid online LPN programs offered by Rasmussen College and contact links can be
found here
.
3. Western Wyoming Community College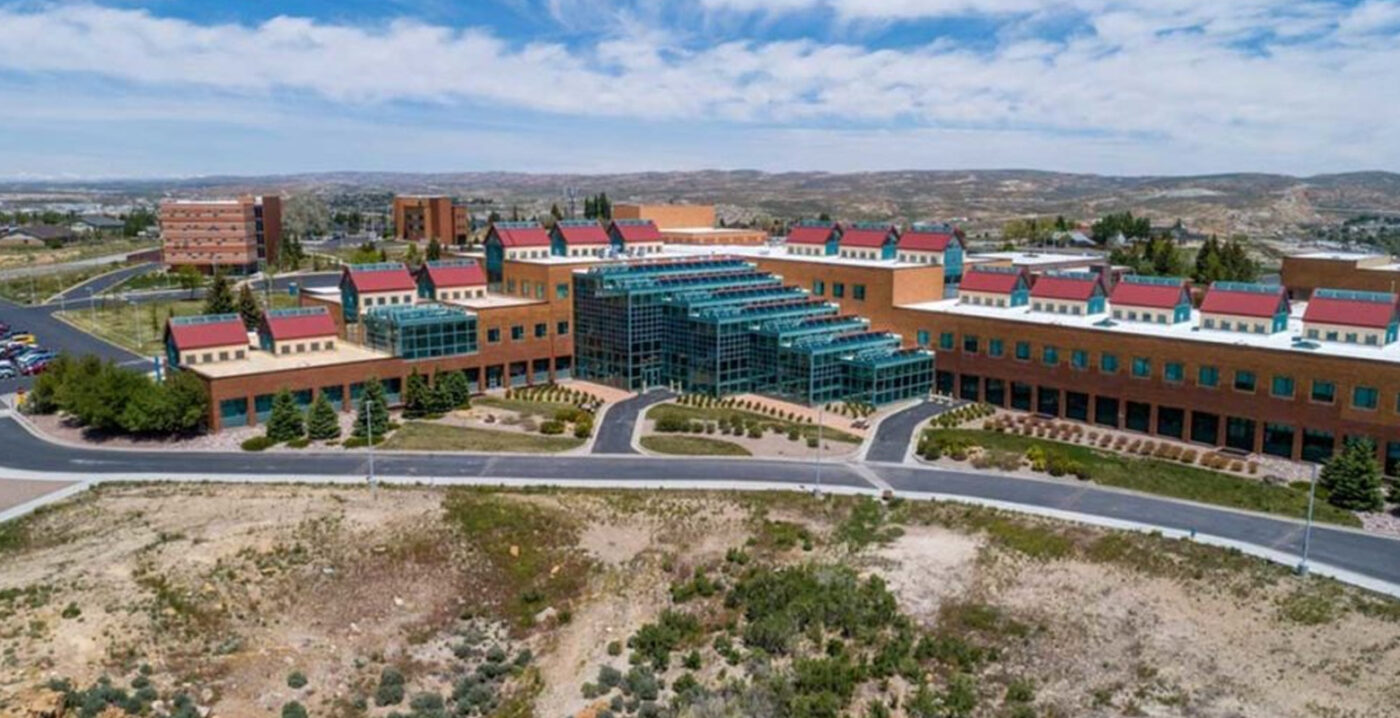 Best for: Higher pass rates than state and national average for national licensing exams
Western Wyoming Community College boasts passing rates that exceed state and national averages. Offering a hybrid of online and campus learning, students may complete all theory courses online from their homes' convenience. Students of the accredited LPN program will need to travel to on-site locations to complete learning in-lab, simulation, and working in clinical settings. Information about the nursing program at Western Wyoming Community College, including FAQs, schedules, testimonials, and more, can be found
here
.
4. North Central Texas College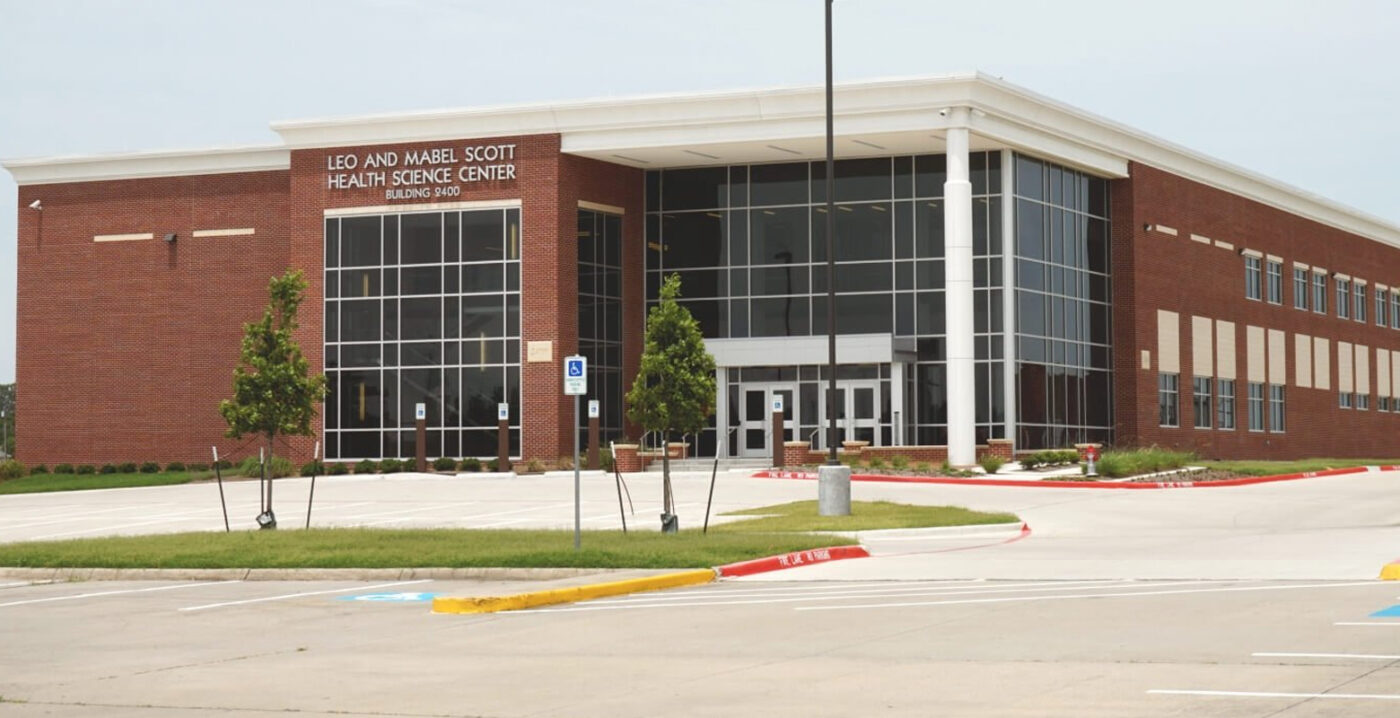 Best for: Full-time online program options with weekend clinical rotations.
North Central Texas College is the oldest continuously operated 2-year college in Texas. At North Central Texas College, students have the option of completing all classwork for the 12-month licensed vocational nursing (LVN) program online. Clinical experience for the online program must be obtained at clinical sites during weekends. Those desiring to further their education upon completing the LVN program can enroll in the college's LVN to registered nurse (RN) program. Classes begin every fall and spring. Additional information about the online LVN program at North Central Texas College, including eligibility and admission requirements, can be found
here
.
5. Northland Community and Technical College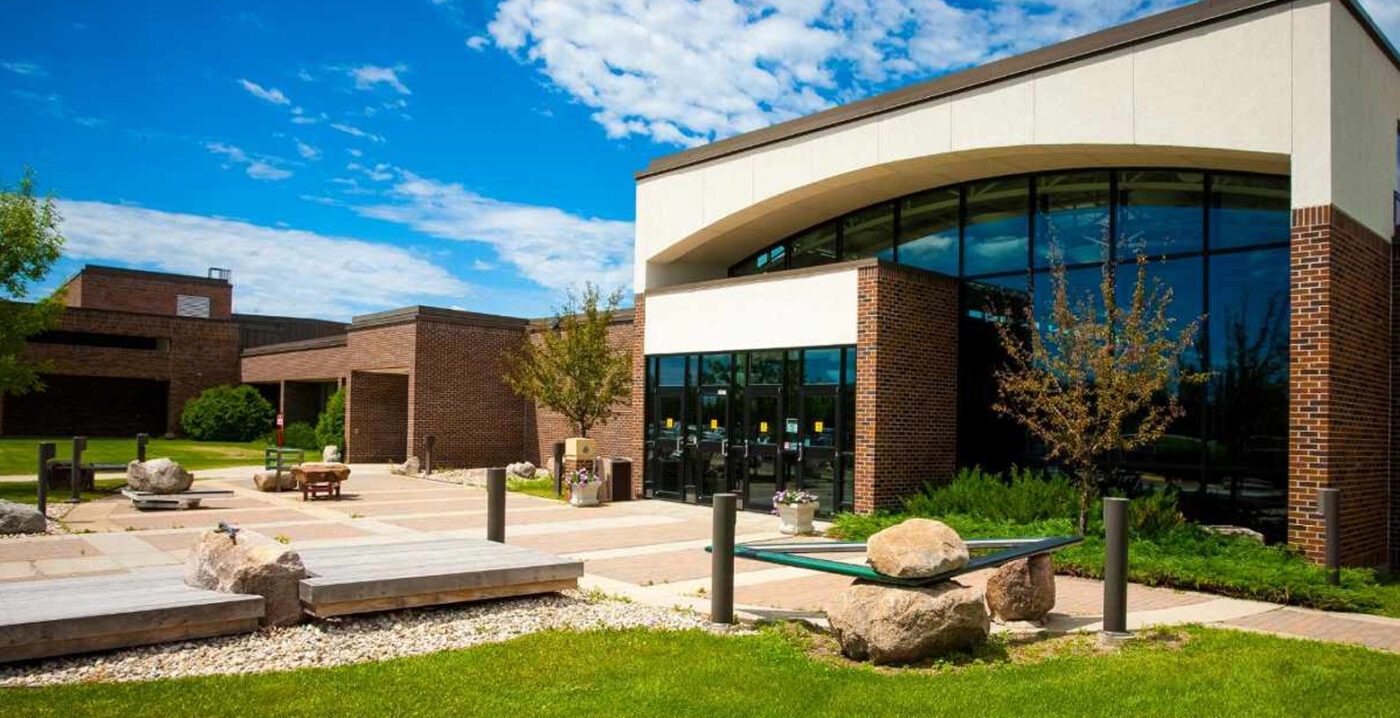 Best for: Fully accredited hybrid program
Northland Community and Technical College offers a fully accredited hybrid online LPN program credentialed by the state of Minnesota. Their hybrid program offers students a taste of campus life and direct clinical experience while providing a substantial portion of its courses online. On-site attendance at the college campus located in East Grand Forks, Minnesota, is required for six of LPN courses. Cost estimates for the LPN program are $11,141.81, including books and supplies. Students outside of Minnesota can find information on eligibility on the college website. Information regarding the hybrid online LPN program at Northland Community and Technical College, including information for prospective students outside the state of Minnesota, is available
here.
6. Holmes Community College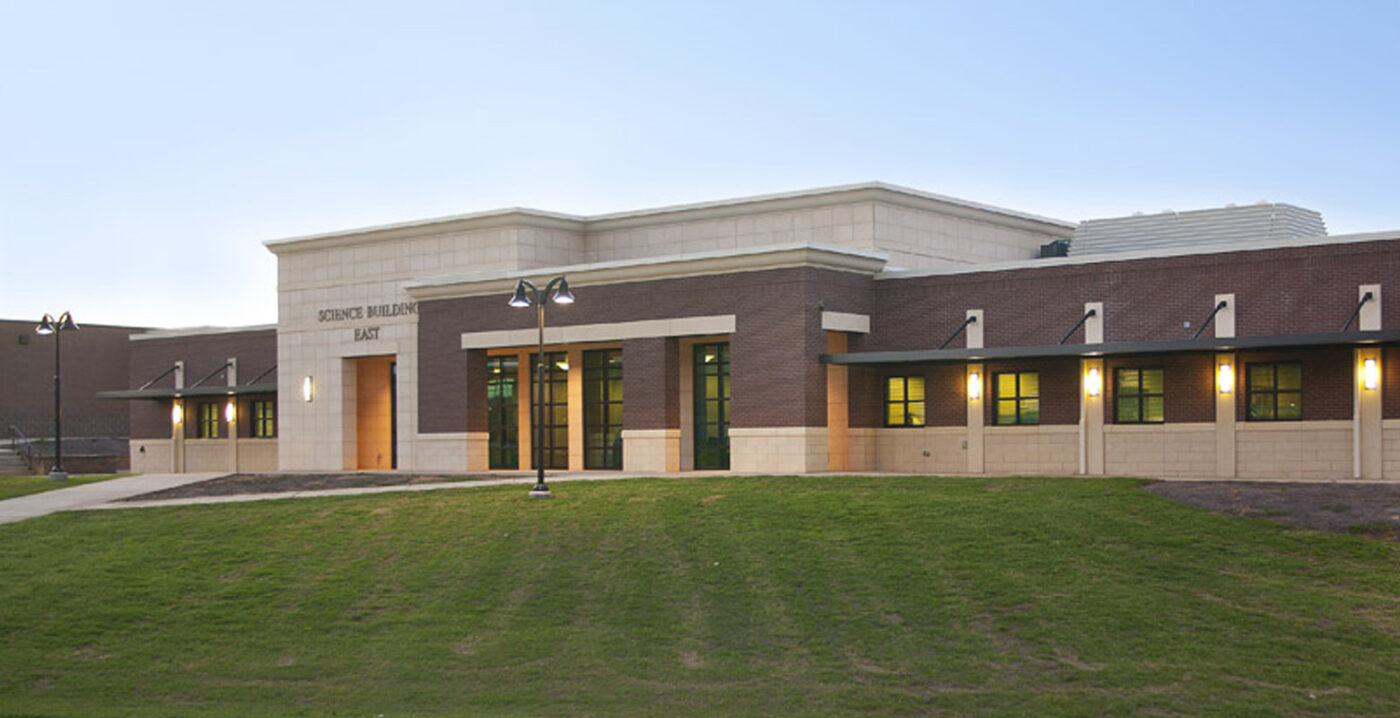 Best for: Holistic-focused Hybrid Online LPN Program
Holmes Community College is located in Goodland, Mississippi. With a focus on humanity, students are taught the skills they need to develop holistic nurse-client relationships. Students learn to apply these skills to promote the health and wellbeing of individuals, families, and communities. The online LPN program at Holmes Community College is a hybrid program that runs for five consecutive semesters over a year, with admission to the program in August of each school year. To learn more about the hybrid online LPN program at Holmes Community College, including the admission criterion, application process, and curriculum,
click here
.
How Do I Begin? What Do I Need to Do to Enroll in an Online LPN Program?
Applications and criteria for enrollment into online LPN programs can be found at a school's website, for most programs. Each institution is unique, and enrollment requirements may vary by state and nursing program. Generally, a high school diploma, notarized home school academic record, or GED is required to be eligible for an LPN program. High school grade point averages of 2.0-2.5 or higher are necessary for most programs. Students may need to obtain CPR certification through the American Heart Association Basic Life Support program, before starting an LPN online program. Prospective students will typically need to complete a physical examination, a Healthcare Criminal Background Check, and a drug screen before acceptance into a program. Some schools require ACT test scores to fall within specific ranges, such as composite scores of 12 or higher, in the math and reading sections. Depending on the LPN program, completion of various prerequisite college courses such as courses with a focus on writing, math, anatomy, and physiology, or other prerequisite courses may be required. A criminal record may exclude you from being eligible for an online LPN program. Admissions to online LPN programs may involve waiting times due to limits in class size. Many LPN programs have pre-admission examinations for prospective students.
Are LPN Programs Completely Online?
No! There are technical skills that must be learned and perfected on-campus, in-lab, or other relevant facilities. Nursing state boards require that at least part of the online LPN programs be completed on-campus or affiliated clinical sites. This is because the work required of LPNs is highly technical. LPN students must develop hands-on skills—like the ability to safely administer medication to multiple patients. Students learn nursing skills such as the ability to give injections, clean and dress wounds, and students must become capable of evaluating patients for changes in health status. Additional skills developed during LPN training include the ability to collaborate with other healthcare team members. LPNs must also be capable of providing hands-on care. To succeed in a career as an LPN, time management, and application of knowledge in a clinical setting is essential. Online LPN programs vary in the scheduling and course offerings, with some schools offering a higher percentage of the classwork online than other schools.
What Is the Fastest Way to Become an LPN?
The fastest path to obtaining your LPN is to attend school in a full-time capacity. Part-time programs can take two years or longer, while most full-time programs are completed within one year. However, part-time programs may be more practical for students who are balancing work and family commitments with their school commitments. Completing an LPN program allows you to take the NCLEX-PN exam in the state where you intend to work. The NCLEX-PN exam is the official National Council Licensure Examination. Students must pass this exam before they are awarded licenses to practice as an LPN. While schools do not offer the NCLEX-PN exam, they prepare students to succeed in the exam. First-time pass rates for the NCLEX-PN exam for students of LPN programs are tracked and often available on the school websites. Most schools have 80% or higher pass rates for students that complete their LPN programs.
Are Lpns in Demand? What Career Opportunities Will I Have With an LPN Degree?
According to the U.S. Bureau of Labor Statistics (2020a), LPNs can find job opportunities in hospitals, doctor's offices, nursing homes, home care, private duty care, and other healthcare settings. LPN job opportunities are growing at a rate of 11%, much faster than average. LPNs working full-time can expect to earn approximately $47,000.00 per year, or an hourly rate of $22.83 (U.S. Bureau of Labor Statistics, 2020a).
What Is the Highest Paying Job for an LPN Degree?
Pay rates vary by job position and by region. According to Ziprecruiter.com, the highest paying city for LPNs is New York City, with median hourly rates of $24.21 per hour. The lowest median rate listed is in Somerset, Kentucky, at $18.45 per hour. Certifications such as advanced cardiac life support (ACLS) certification, or certification in intravenous (IV) therapy can improve earning potential. Finally, work as an LPN can give candidates an advantage when furthering their education in an RN program thanks to real-life experience working with patients in clinical healthcare settings.
What Is the Difference Between LPN and RN?
LPNs differ from RNs in both training and clinical responsibilities. Job duties for LPNs can include but are not limited to the following:
Measuring patient vital signs and oxygen levels
Monitoring blood sugar levels
Administering medications
Wound management
Administration of IV fluids (with certification),
Inserting catheters
Providing patient care such as transferring, grooming, bathing, and other duties
Evaluating and reporting changes in patient conditions to RNs or physicians when further medical attention or intervention is necessary
May serve in leadership, management, or administrative roles
LPN education requirements include: 1 year of training at an accredited LPN program with award of a training certificate Success in passing the NCLEX-PN licensing exam RN job duties include the following responsibilities: Oversight of LPNs and greater access to management roles in healthcare settings Administering more advanced medications such as IV push medications, working with central lines, and opportunities for more advanced certifications Creating and coordinating the nursing care plan for patients Work opportunities in more advanced clinical settings such as critical care or intensive care units RN education requirements include completion of either of the following programs:
1 to 2-year RN diploma (1 year program may require a current LPN license)
2 to 3-year Associate Degree in Nursing
4-year Bachelor of Science in Nursing
Success in passing the NCLEX-RN licensing exam
Due to the additional education requirements and clinical responsibilities for RNs, RN salaries average higher than LPN salaries. RNs earn an average of $73,300 per year (U.S. Bureau of Labor Statistics, 2020b).
Do I Have to Be a CNA Before Becoming an LPN?
Working as a
certified nursing assistant
(CAN) is not a requirement before attending an LPN program. That said, CNA work experience provides an advantage for students in LPN programs and LPNs in the clinical workforce. CNAs come to the table with hands-on training and experience in providing primary patient care such as bathing, dressing, grooming, and obtaining vital signs. Additionally, CNAs have to learn how to manage their time to work effectively in busy clinical environments. These skills are helpful to have when training or working as an LPN. LPNs, at times, supervise CNAs. In such leadership roles, prior experience as a CNA can give an LPN insight into ways of effectively managing the CNAs.
Are You Ready to Start Your Career in Nursing?
An exciting and meaningful career in nursing as an LPN awaits you! Taking advantage of accredited online LPN programs' flexibility means more opportunity to manage your school, work, social, and family commitments. LPNs are in demand! Find the right program for you, and get started in training for your career in nursing! References: U.S. Bureau of Labor Statistics. (2020a). Licensed Practical and Licensed Vocational Nurses. Retrieved from
https://www.bls.gov/ooh/healthcare/licensed-practical-and-licensed-vocational-nurses.htm
U.S. Bureau of Labor Statistics. (2020b). Registered Nurse. Retrieved from
https://www.bls.gov/ooh/healthcare/registered-nurses.htm