RN to Midwife Programs – Best CNM Nurse Midwifery Programs [2022]
If you're looking for Nurse Midwifery programs, you've got quite a few options from some of the world's leading universities. 1 in 10 births in the US is attended by a midwife, and that number continues to rise.
Nurse midwives are in high demand!
In modern times, registered nurses can take these programs online or in-person at University campuses, giving students extra flexibility in their schedule. Here we look at the top RN to CNM programs in the US, both online and in-person.
Let's get to it!
Certified Nurse Midwife (CNM) Programs Online Distance Learning
Complete with both part time and full time study options, online "distance learning" is great for RNs with busy personal or professional lives. Some courses are 100% online based, while some allow you to mix online and in-person classes. Here are the best online RN to CNM programs!
This unique program from Georgetown University is a dual Nurse Midwifery and Women's Health Nurse Practitioner Program (NM/WHNP) that is fully accredited by the CCNE and ACME. Worth 49 credits, this 27-month program requires 1,000+ clinical hours to pass, in addition to all the coursework. If you want to become a CNM with a lot of clinical experience under their belt, this is the perfect program for you.
A Bachelor of Science In Nursing (BSN) is required for this brilliant nurse midwifery program from the University of Cincinnati. Worth 57 credits, this program has a focus on women's health nurse practices and labor, helping new mothers through their first month with their newborn. While this nurse midwifery program is mostly online, there are 2 physical visits to the campus required at some point.
Worth 57 credits, this nurse midwifery program is instrumental in developing the midwifery practice of experienced nurses and CNMs. This course teaches nurses primary care, prenatal care, birth skills, newborn care, and gynecological care. At $836 per credit hour, it's one of the more expensive programs, but it opens up pathways to careers like Home Birth Practitioners or Birth Center Practice Directors. If you can afford it, it would be a brilliant path from RN to CNM.
This RN to MSN program gives you a Master Of Science in Nursing (MSN) focused on nursing midwifery. With 51 credit hours costing $300 – $400 per credit hour on average, this is actually one of the cheapest MSN programs you'll find, though it does require occasional travel to the Lubbock, TX campus. Completing this degree allows you to take the American Midwifery Certification Board exam, and pass rates for Texas Tech are impressive.
Thomas Jefferson University has multiple degree options to choose from, whether you're an RN, CNM, or a bachelor's degree holder. Degree programs include RN to MSN in Midwifery, MS Completion in Midwifery for CNMs, Doctor of Midwifery, Post-Master's Certificate, Public Health Post-Graduate Certificate in Midwifery and more! There's a degree program for you, no matter your GPA score. You'll be a Women's Health Nurse Practitioner in no time.
Frontier Nursing University offers a Nurse Midwifery track program that you can study full time or part time while earning a Master Of Science In Nursing (MSN) or a Post-Graduate Certificate. Once you get your MSN or certificate, you then have the option of progressing to the Companion Doctor of Nursing Practice graduate program, giving nurses multiple options for career advancement.  This is great if you want to work in midwifery and caring for women in a broader sense.
Top Campus-Based Certified Nurse Midwives Programs (CNM)
If you prefer to work exclusively on-site at your University's campus, then these Nurse Midwifery programs could be right for you, representing some of the best universities in the country. From graduate programs to MSN programs and post graduate certificate courses, there are multiple full time and part time programs for future CNMs to pursue.
The ACME accredited RN to MSN nurse midwifery program at George Washington University is a collaboration with Shenandoah University. GWU awards the student their MSN and SU awards them with a post-graduate certificate. This program places a strong emphasis on women's health and primary care, giving nurses the skills necessary to take the AMCB exam. Whether you're part-time or full-time, this program is an excellent choice for a future CNM.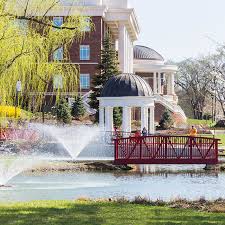 Shenandoah University offers a MSN degree and a post-graduate certificate in nurse-midwifery, both of which are fully ACME accredited. Holders of this graduate degree learn about antepartal, intrapartal, postpartal, and neonatal care for women, covering topics such as labor and delivery. With multiple tracks to nurse midwifery education, this program is perfect for a future CNM looking for a solid degree in nursing midwifery.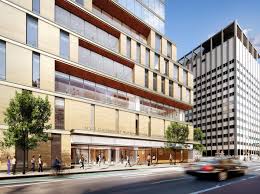 Based on the American College of Nurse-Midwives (ACNM) core competencies for nursing midwifery clinical practice, this small yet diverse school of nursing is based in New York, so it's ideal for future nurse practitioners who want to earn their degree in nursing midwifery while enjoying the Big Apple. Boasting 100% pass rates for previous years, this is quite possibly the best nurse midwifery program in New York!
This program allows you to achieve either a Master of Science in Nursing (MSN) degree or a Post Master's Certificate in nurse midwifery. Based in ECU's College of Nursing, these programs offer multiple hours of clinical practice in women's health and birthing procedures, giving students the skills to care for new and expecting mothers in a wide range of circumstances. 
Widely regarded as one of the best MSN programs for 30+ years, the College of Nursing at UNM has an 8:1 student to teacher ratio, so class sizes are small and assistance is plentiful. The University finds your clinical placements for you, making it simple to gain clinical practice, and there are focuses on underserved populations, so it's a great way to give back to your community if you yourself come from one of these communities (or you're just a kind person!)
Completed over 58 credit hours and 7 semesters, this ACME-accredited nursing midwifery program is designed for full-time students who don't have pressing commitments or jobs outside of the  program. You have 40 hours per week of clinical practice experience, amassing at least 720 hours in total. This nurse midwifery program is perfect for nurses who like to be hands-on rather than spending all day studying in their school of nursing.
CWRU's Nurse Midwifery Program runs for 7 to 8 semesters, offering a tough but flexible schedule for RNs looking to train as a nurse midwife. 49 credit hours are available on this RN to CNM course, and there are also Post-Masters certifications available if you meet certain criteria. If you take 4 additional clinical hours for NURS 559, you can also be dual-certified in Women's Health! This program gives a future CNM a broad understanding of birthing procedures and women-centered healthcare.
With full-time study and part-time options available, this decades-old degree in nursing midwifery program boasts a first-time pass rate of 92% on the American Midwifery Certification exam for students. ACME-accredited, this nurse midwifery program places a large emphasis on clinical hours in underserved communities with a multicultural background. It's a brilliant degree program option if you want to help women who are underserved.
With 34-36 credits for a Post-Master's Certificate and 49-51 credits for a nursing midwifery MSN, this degree program is perfect for RNs that hold either an MSN or a BSN already. With a focus on health care for women across the lifespan and advanced practice nurse midwifery, this nurse midwifery education option is perfect if you can afford the admittedly steep tuition fees. It's over $1,000 for a single credit hour, but it's a darn good program.
Ranked the #13 best nurse midwife program in the US, this university's nursing midwifery program was also the first to receive the ACNM's "Midwifing Midwives for a Lifetime" Award. With pass rates between 80-100%, it's easy to see why this prestigious course has earned its place among nursing midwifery programs. There's even full-time study and part-time study options too, so you can continue work as an RN while you strive for that coveted CNM qualification.
Okay, so if you thought #13 was impressive, the nurse midwife program for licensed RNs at the University of Michigan has been ranked #2 in the country according to the US News & World Report. There are multiple different courses for future midwives, including MSN programs, BSN programs, DNP programs, and even a PhD program in nursing midwifery. Take your pick! You'll be doing your part to help women during the traumatic period of childbirth.
Continuing our theme of school ranking, this course has been ranked the #1 BEST IN THE USA nurse midwife course for licensed RNs. With accreditation from the Commission on Collegiate Nursing Education (CCNE) this course gives you the opportunity to explore career pathways in hospitals, OB-GYN clinics, public health clinics, birthing centers, family planning services and more. Coming from such a good course, CNMs will have multiple career options in the healthcare of women.
RNs studying this nurse midwife program will be tasked with gaining at least 600 clinical hours over this 48-credit, 10-course study. In this degree, you'll study unique subjects such as Advanced Physiology and Pathophysiology Across Lifespan, Pharmacotherapeutics for Advanced Practice, and Advanced Nursing Assessment, among others. This is perfect for nurses who want to explore more advanced areas of healthcare for women and newborns.
Conclusion – Which Certified Nurse Midwife (CNM) Program Is Your Favorite?
Whether you want to be a nurse midwife or a family nurse practitioner, there's always going to be a need for registered nurses and midwives with home community nursing skills.
In fact, the Bureau Of Labor Statistics states that the mean annual salary for CNMs is a whopping $108,810 per year!
Online or campus-based, full-time or part-time study, there are many excellent nurse midwife programs out there for budding nurses looking to expand their skills in midwifery as a CNM.
So, which nurse midwifery program is your favorite? Let us know in the comments below!