Best RN To NP Programs: Go From an RN to Nurse Practitioner Online (2022)
If you're a registered nurse (RN) ready to take the next step in your career, a nurse practitioner (NP) program will take it to the next level. The best part? You can pursue an online RN to nurse practitioner program without turning your current lifestyle upside down.
‌Becoming an NP means increasing your nursing education to the Master's level and allows you to specialize in a specific area of nursing, like women's health or surgical. After practicing as an RN, working as an NP will give you more freedom and the ability to focus on an aspect of nursing that you love the most.
‌In 2017, nurse practitioner was listed as the second best healthcare job and third best job in any industry by the U.S. News & World Report.
Nurse Practitioner As a Career
When you earn your advanced practice degree and go from RN to nurse practitioner, you can choose to work as an NP, a Certified Nurse Midwife (CNM), or a Certified Registered Nurse Anesthetist (CRNA).
CNMs specialize in women's gynecology, prenatal care, and postnatal care. As a CNM, you'll deliver babies, assist patients in family planning, offer gynecological checkups and care, and supply prenatal care. CNMs are very similar to OB/GYN doctors, but they often take a different, more natural approach to labor and birth.
CRNAs typically work in operating rooms, intensive care units, and other surgical facilities. You might work completely unsupervised, or you might find yourself reporting to an anesthesiologist, surgeon, or other physician. CRNAs deliver careful dosages of anesthesia, calculate how their patients respond to it, identify risks like allergy or overdose, and inform patients before and after anesthesia is administered.
NPs fall into a more general category of advanced practice, but they still choose a specialization. They're still a main part of the direct care that patients receive, but they have a more fine-tuned skillset. 
NPs are given more responsibility and authority than RNs but still fall under physicians in the hierarchy of the healthcare system. You'll be subject to the State Board of Nursing policy of the state you live in, so you may be able to practice without being supervised by a physician.
Currently, 20 states allow NPs full practice authority while the other 30 require that a medical doctor signs off on particular patient care decisions. The Kaiser Family Foundation estimates that NPs can perform 80-90% of the care duties that primary physicians do.
As an NP, you could find yourself doing any of the following on a normal day:
Creating care plans and counseling patients on how to avoid disease, implement lifestyle changes, and better their health

Performing minor medical procedures

Supporting families as they make tough medical choices

Ordering diagnostic tests and reading lab results

Diagnosing and treating both pressing illnesses chronic conditions

Working in harmony with physicians, physical therapists, pharmacists, and social workers

Educating interested parties on relevant public health issues

Pursuing independent research and campaigning for patients' best interests

Prescribing medications
Choosing a Focus Area
When you're looking at RN to NP programs online, pay attention to what specializations are offered. You're free to specialize by choosing a program that allows you to learn about a specific nursing niche, establish clinical expertise, and become certified.
Focus areas for possible RN to NP programs can include:
Family Nurse Practitioner: You'll treat all populations, ranging from infants to the elderly. It might be a rewarding career choice if you're interested in maintaining long-term relationships with patients and offering care that's family focused. You'll not only treat illnesses and injuries but also educate patients about how to have a healthy lifestyle and prevent disease.
Acute Care Nurse Practitioner: These NPs typically work in hospital settings but can follow patients to an outpatient setting. They treat patients who need acute care and help with disease prevention. This could be sick patients, patients admitted to the hospital, or patients recovering from surgery or trauma. 
Aesthetic Nurse Practitioner: In this specialization you'll work to improve a patient's appearance instead of just their health and quality of life.You'll help patients feel better about themselves and improve the way others see them through assisting in cosmetic medical procedures or performing them yourself. You won't have to deal with on-call or emergency work situations, and you could potentially open your own practice without the supervision of a physician. 
Pediatric Nurse Practitioner: Working in pediatrics focuses on keeping children healthy from birth through to adulthood. These kinds of NPs offer patients everything from wellness check-ups to immunizations to treating both chronic and acute conditions. Necessary skills include good communication, empathy, and the ability to relate to young patients.
Emergency Nurse Practitioner: Specialized training for this type of NP prepares you to work independently, quickly evaluate and react to conditions, and stay focused under pressure. You'll have to respond to urgent situations and give instantaneous care to patients. The unique nature of this care means there will be a high turnover of patients in relatively short periods of time. 
Adult-Gerontology Nurse Practitioner: Caring for adults from adolescence to old age includes managing chronic illnesses and diseases, giving routine checkups and assessments, and offering continual education and counseling. The main goal of this kind of NP is to develop and maintain healthy habits and disease prevention. You can choose to further specialize in acute or primary care under the umbrella of Adult-Gerontology.
Psychiatric Nurse Practitioner: This category of NP works in the best interest of the mental health of their patients. They learn to help patients who have different psychiatric disorders or illnesses. Assisting with psychotherapy, prescribing medication, helping friends and families understand diagnoses, and implementing treatment plans make up a lot of their responsibilities. Common illnesses and disorders include anxiety, depression, bipolar, eating disorders, OCD, ADHD, substance abuse, panic disorders, dementia, and more.
Neonatal Nurse Practitioner: Premature and sick infants are cared for by these NPs. They are trained to care for infants who suffer from prematurity, genetic disorders, drug addiction and withdrawal, and surgical birth defects like Omphalocele, cardiac defects, and birth trauma. An NP working with sick and premature newborns might find themselves monitoring specialized equipment, carrying out neonatal resuscitation, assessing vital signs, participating in high-risk newborn transport, and more.
Women's Health Nurse Practitioner: If you're passionate about comprehensive care for women at every stage of their lives, you should consider this specialization. You'll aid women of all ages as they care for their reproductive, obstetric, and gynecological health. These NPs work more in a primary care or office setting instead of a hospital or delivery room. You'll help women in different stages of their lives, so duties could vary between carrying out gynecological exams, reviewing contraception and birth control options, preparing patients for surgery, diagnosing sexually transmitted infections, educating women on menopause, and more.
Orthopedic Nurse Practitioner: NPs trained in this specialty will administer treatment to patients that deal with musculoskeletal issues like disease or injuries pertaining to the muscles, joints, bones, or connective tissues. You could have patients with arthritis, fractures, sprains, muscular dystrophy, and fibromyalgia. These kinds of NPs need extremely advanced training but are in high demand. You can work in foot and ankle surgery, joint reconstruction, spine surgery, sports medicine, neuromuscular disorders, and more.
Oncology Nurse Practitioner: To care for cancer patients and their families requires compassion and optimism. As your patients experience cancer treatments, you'll carry out detailed physical assessments, assist with pain management, administer treatment infusions, and more. Underneath the umbrella of oncology, you can choose an even more specialized area, like breast oncology, hematology, immunotherapy, surgical oncology, and bone marrow transplantation.
‌
RN to NP FAQs
Do different specializations make different salaries?
Yes. Generally speaking, if you go from working as an RN to nurse practitioner, you'll see a significant pay increase. NPs, on average, make $117,670, with $84,120 considered a low salary and $190,900 considered a high salary. The highest-paid NPs fall into the emergency medicine, psychiatric, surgical, pain medication, and critical care categories.
Salaries vary by state, too, with NPs in California, New Jersey, Washington, New York, and Massachusetts making more annually than in other states.
How long will it take to become an NP?
It's up to you! Many RN to NP programs are very similar to earning a Master's degree. If you go to school full time, part time, or under some other circumstance, your timeline will vary. You could knock your coursework out in two years or take classes part time for longer.
When you shop around looking for RN tp NP programs online, look for one that offers the flexibility or speed that you need. 
Is becoming an NP a stable career option?
Absolutely. Careers in healthcare are typically in high demand, and the need for NPs are no different. NPs and related employment options are projected to grow 45% between 2019 and 2029, a much higher rate than other occupations.
As the population ages and people become more committed to preventive care the need for NPs will continue to skyrocket. You can work from anywhere there is a hospital or other healthcare facility, so you can more or less work from anywhere. Choosing to go from RN to nurse practitioner is a secure move for your career.
‌Are there benefits to becoming an NP?
If you're looking to take the next step in your nursing career, there are many benefits to becoming an NP. Typically, moving into this advanced position gives you more freedom, more training in a field that interests you, and a higher salary.
As an NP, you'll be an independent practitioner and can run your own clinic, depending on your states' laws. You'll be able to put your newly enhanced clinical skills and training to work on your own terms. 

If you do work with other healthcare professionals, in certain states you don't have to report to or be under the supervision of a physician.

One of your new duties will be to prescribe medication. In all states, except Florida where NPs can't prescribe narcotics, NPs can do this and order tests for patients. You'll spend quite a bit of time assessing, examining, diagnosing, and treating people.

NPs can work in a variety of settings. You could spend time in hospitals, offices, clinics, and college campuses.

Although nursing is what you love, expanding your options beyond general nursing gives you a good safety net. Going from RN to nurse practitioner maximizes your skillset and allows you to expand your practice.
What steps do I need to take?
After choosing from the many RN to NP programs out there and settling on a focus area, you'll complete your NP coursework. After you earn your Master's of Science in Nursing (MSN), you'll have to get your Advanced Practice Registered Nurse (APRN) or Advanced Registered Nurse Practitioner (ARNP) license from your State Board of Nursing. States have varying requirements and certification processes, and you'll need to prepare accordingly.
Your National Board Certification in your specialty comes next. This national qualification is only required in certain states, but is suggested for all because it sets you apart as being expertly qualified in your specialty. Finally, you can pursue a nurse practitioner residency or fellowship.
Best Schools for RN to Nurse Practitioner
There are plenty of RN to NP programs online for RNs wanting to earn an advanced degree. It can be overwhelming to choose the right school. The top 10 best online schools for RN to NP programs can help you narrow down your choices.
Texas A&M University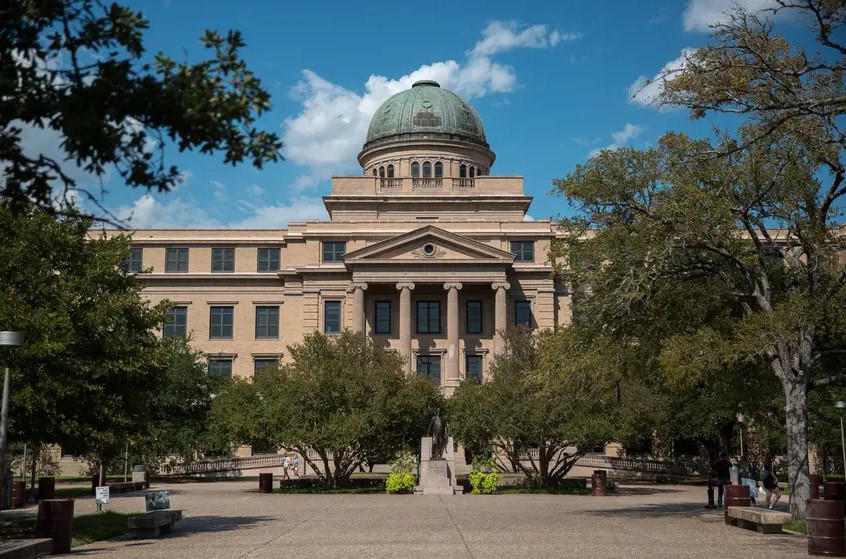 This school offers an online MSN with a track that leads to nurse practitioner. The graduation rate is 82%, and the 48-credit online program could be finished in 6-8 semesters, depending on whether you go full or part time. To get in, you'll need at least a 2.0 GPA, essays, three letters of recommendation, and to pass an interview with a selection committee. If you have a year or more of clinical experience, your chances of admission increase. You must live in Texas to attend Texas A&M. The university's NCLEX-RN pass rate is 100%.
Samford University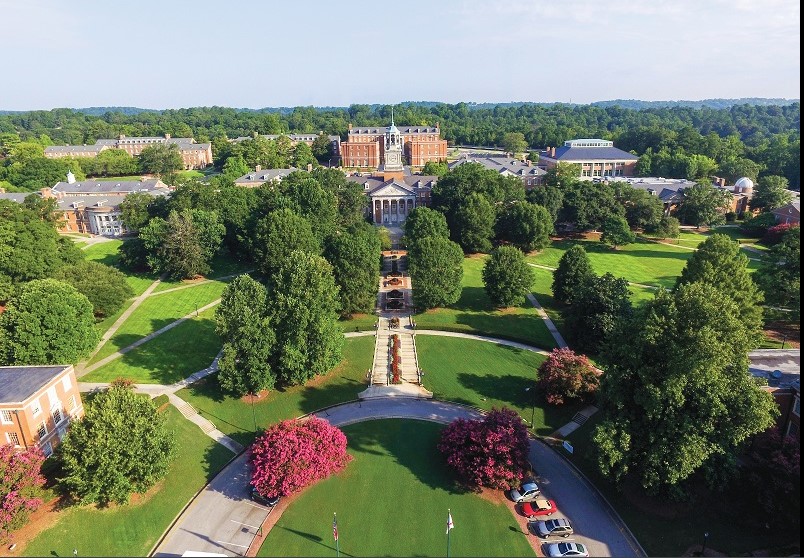 After earning your MSN online from this school in Birmingham, Alabama, you'll be qualified to take the FNP national certification exam and move into a family NP position or to transition into their Doctorate of Nursing Practice (DPN) program without having to reapply. You can graduate in six semesters if you start during the school's spring semester or in five semesters if you start during the fall semester. You'll have to visit campus three times but will otherwise be a fully online student. The school looks for a 3.0 GPA, a BSN from certain accredited institutions, a video submission, and an RN license. The university's NCLEX-RN pass rate is 90.08%
Bradley University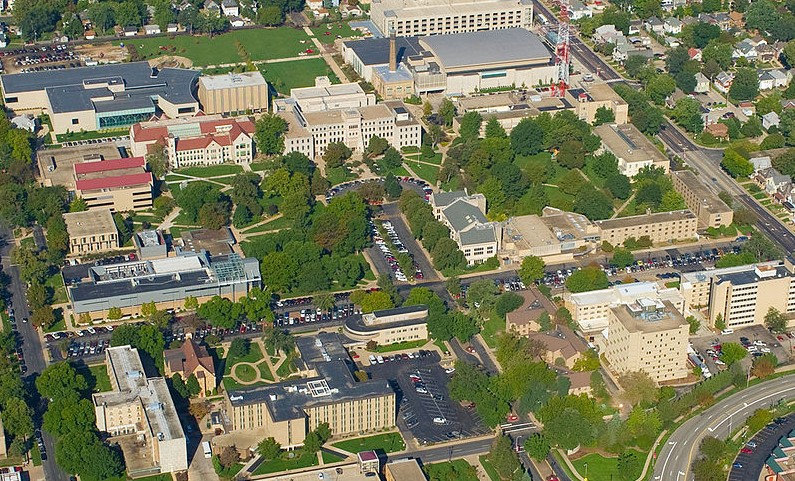 From this Illinois-based school you can choose between an ADN-MSN or BSN-MSN program. These online MSN programs consist of around 50 credits and 700 clinical hours and were created for applicants with an ADN or BSN from a Commission on Collegiate Nursing Education (CCNE) accredited school and a current RN license. You should be able to work while you complete this program, you'll never need to go to the Illinois campus, and you can choose your own preceptors for the clinical aspect of the program. The university's NCLEX pass rate is 96%
DeSales University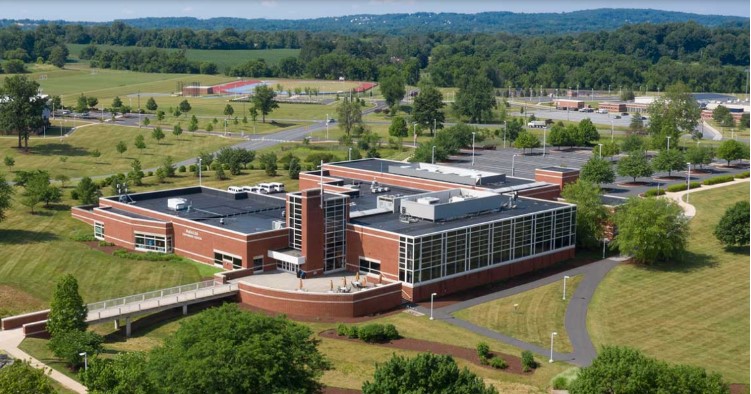 You can choose between this university's three online NP programs. You can choose a track that will prepare you for national certification in adult-gerontology acute care, family care, or psychiatric mental health care. Course content will vary between the three different programs, but admission requirements are all the same. To be considered at this Pennsylvania school, you'll need a Bachelor's degree in nursing from a CCNE-accredited school, at least a 3.0 GPA, at least one year of professional nursing experience, and an active RN license. You could finish this program fairly quickly, with the minimum time commitment being 24 months. The university's NCLEX-RN pass rate is 94.85%.
Maryville University of Saint Louis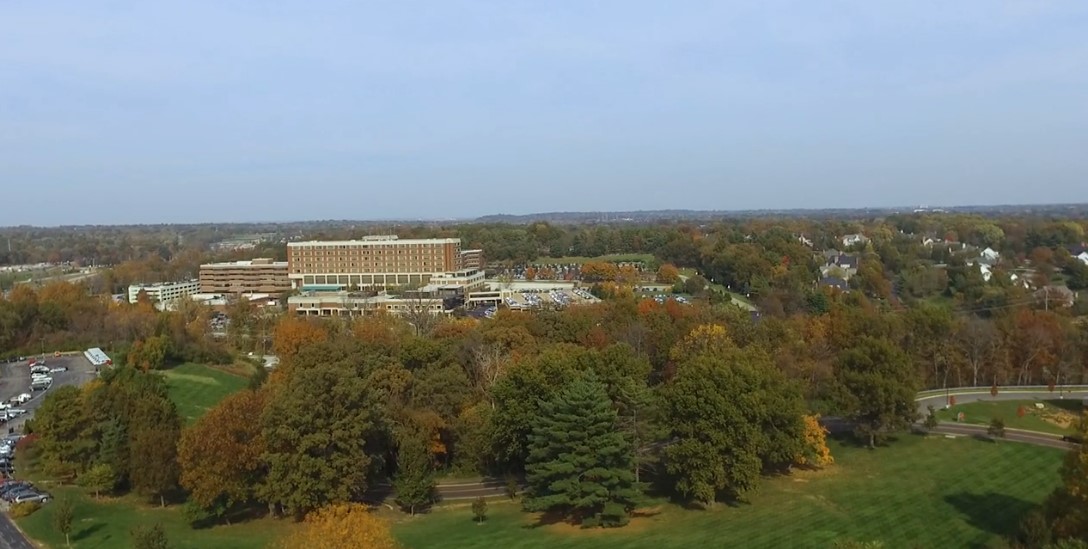 There are five specialization options for your online MSN at this Missouri school: family care, adult-gerontology acute care, adult-gerontology primary care, pediatric care, and psychiatric mental health care. These online NP degree options don't require you to attend any campus classes or events, and you can complete your clinical requirements wherever you live. All specializations combine theory, research, and evidence-based practice to teach you best practices in your field. To apply, you'll need a Bachelor's degree from a CCNE-accredited institution, a minimum of a 3.0 GPA, a current RN license, an updated CV or resume, an essay of 500 words, and at least one year of professional nursing experience. This university's NCLEX-RN pass rate is 92.97%.
Winona State University
At this completely online DNP program, you can specialize in adult-gerontology acute care, family care, and psychiatric mental health care. 
University of Southern California
Getting your online NP at this school will prepare you with an education in healthcare technology and innovation, pharmacology, and community-based research. 
Georgia College & State University
Through this school's online MSN program, you can specialize in midwifery, nurse education, women's health, psychiatric and mental health, and family care.
George Washington University
 After earning your MSN online at this school, you can go on to work in adult-gerontology acute care, adult-gerontology primary care, family care, nursing leadership and management, midwifery, or psychiatric mental health care.
Morehead State University
To earn your MSN online at this school, you'll take 49 credits, or if you already have a master's degree you can opt for the post-MSN program of 48 credits.