The 6 Best Online Nursing Programs for Becoming an RN, BSN, MSN, or DNP in 2022
With the job market uncertain in many fields, registered nurses have less to worry about: experts project this field to grow steadily over the next few years. Being a certified RN might not be enough, though, and the 6 best online nursing programs can help propel you further.
Achieve your goals and take a specialty with the best online nursing programs below.
Best Online Nursing Programs: First Look
Best Accelerated BSN Program: University of Texas at Arlington
Best for RN-to-BSN: University of Wisconsin-Oshkosh
Most Affordable BSN Program: Regent University
Best Online Program for DNP: Duke University
Best Online Nursing School with Scholarship: Regent University
Best Online University for RN-to-MSN: Sacred Heart University
1. University of Texas at Arlington – Best Accelerated BSN Program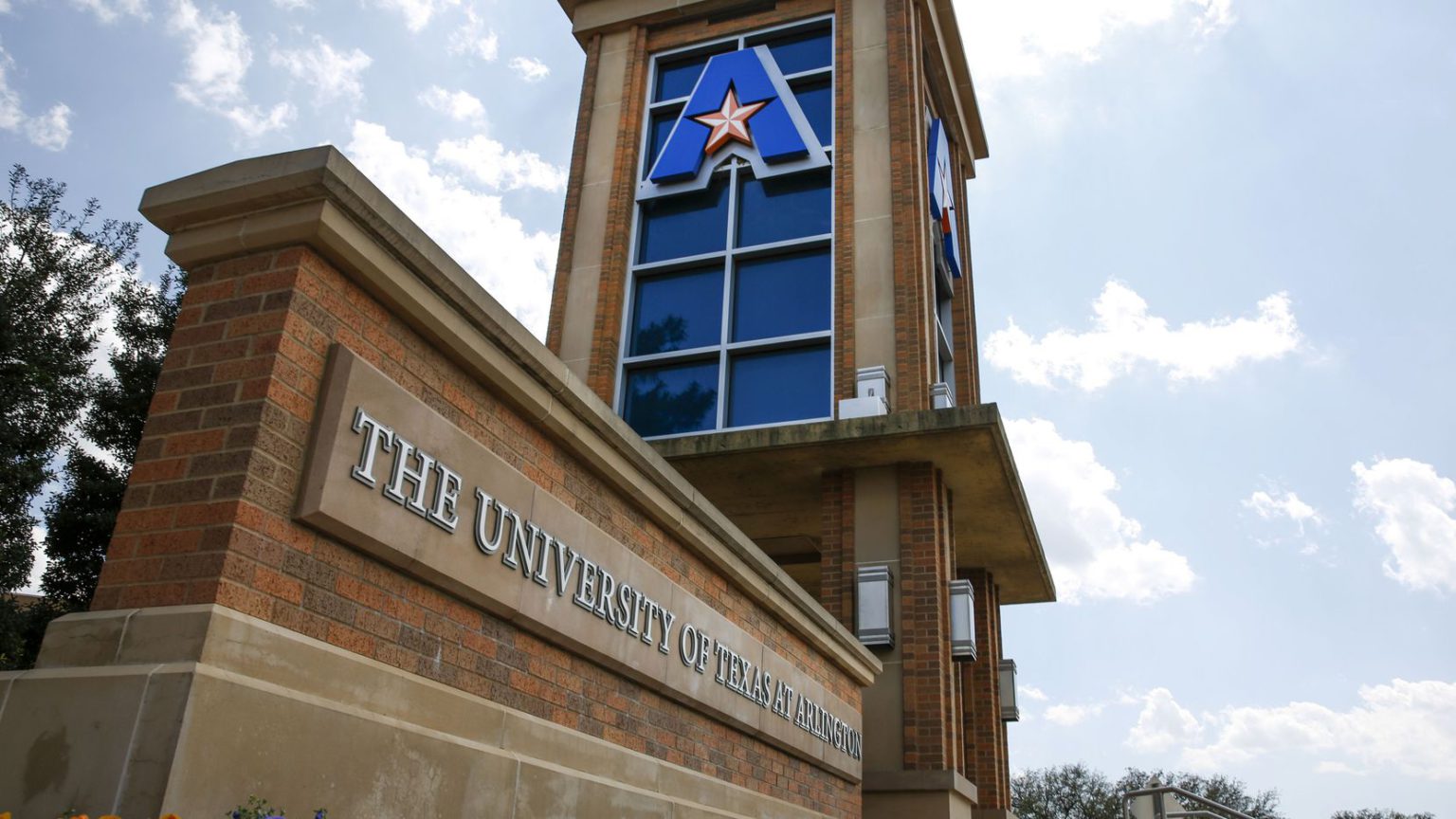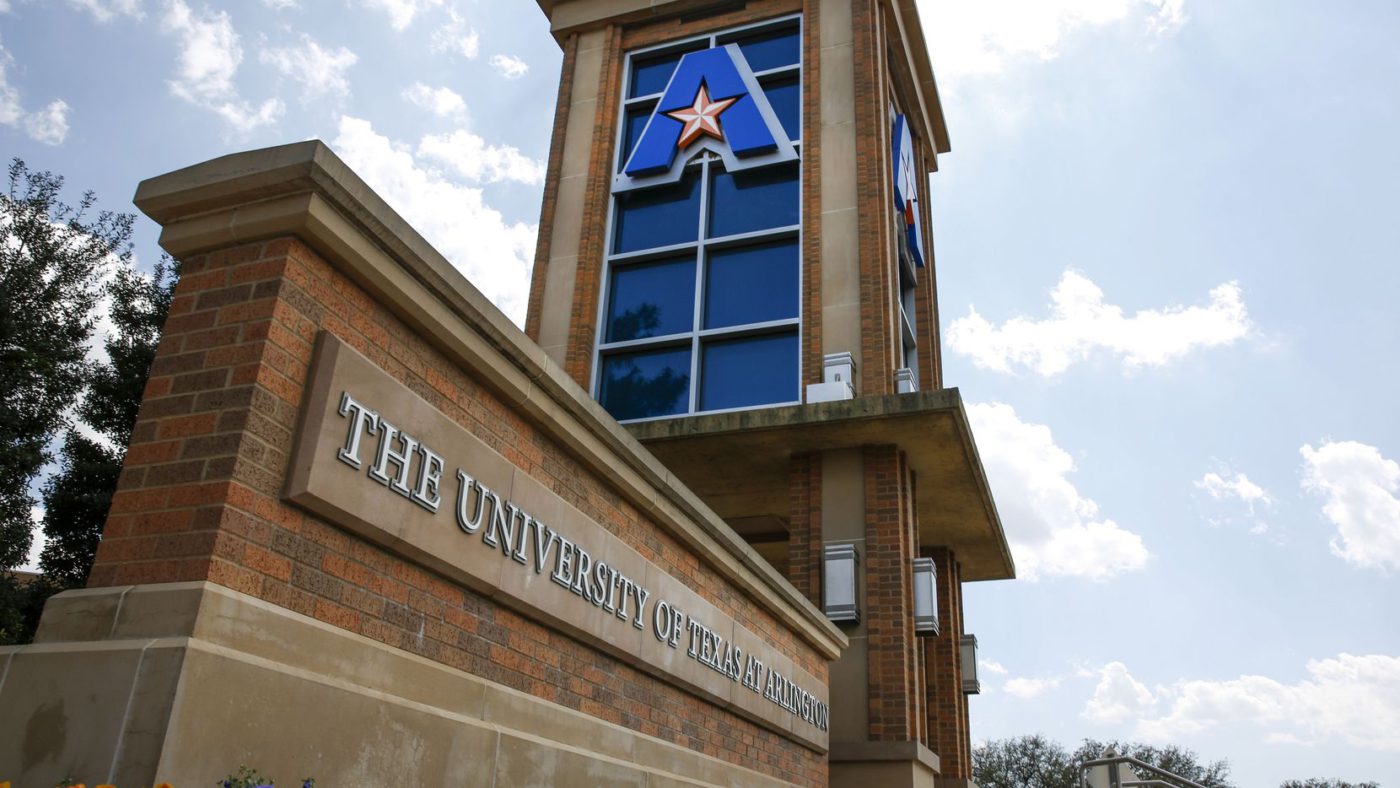 Tuition: $17,850 ($350/credit)
Time to complete: 15 months
Admission requirements: 70 credit hours, including prerequisite courses
Credits received: 51
If you want to get an online BSN (Bachelor of Science in Nursing) quickly, UT-Arlington is your best bet. With a blended learning model (online and in-person), the course lets you get your online BSN in as little as 15 months.
The degree in nursing consists of 14 courses, which vary in length from 5 to 14 weeks. To ensure accessibility for working degree seekers, the online nursing program provides multiple start dates throughout the year.
Nevertheless, there are still a few requirements to understand before enrolling. Most importantly, you have to have 70 credit hours under your belt, including several prerequisite courses.
You'll have to take the courses in the required sequence. Also, keep in mind that clinical hours have to be completed in one of six metropolitan areas.
2. University of Wisconsin-Oshkosh – Best for RN-to-BSN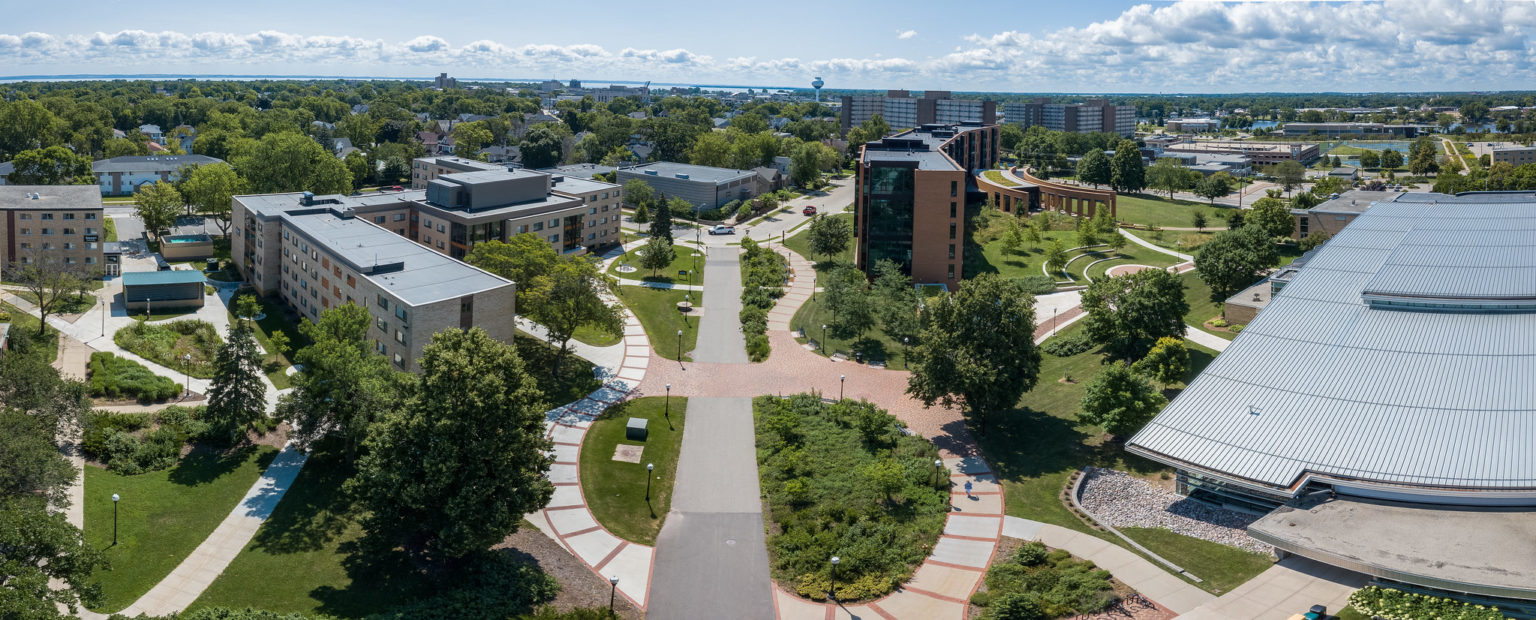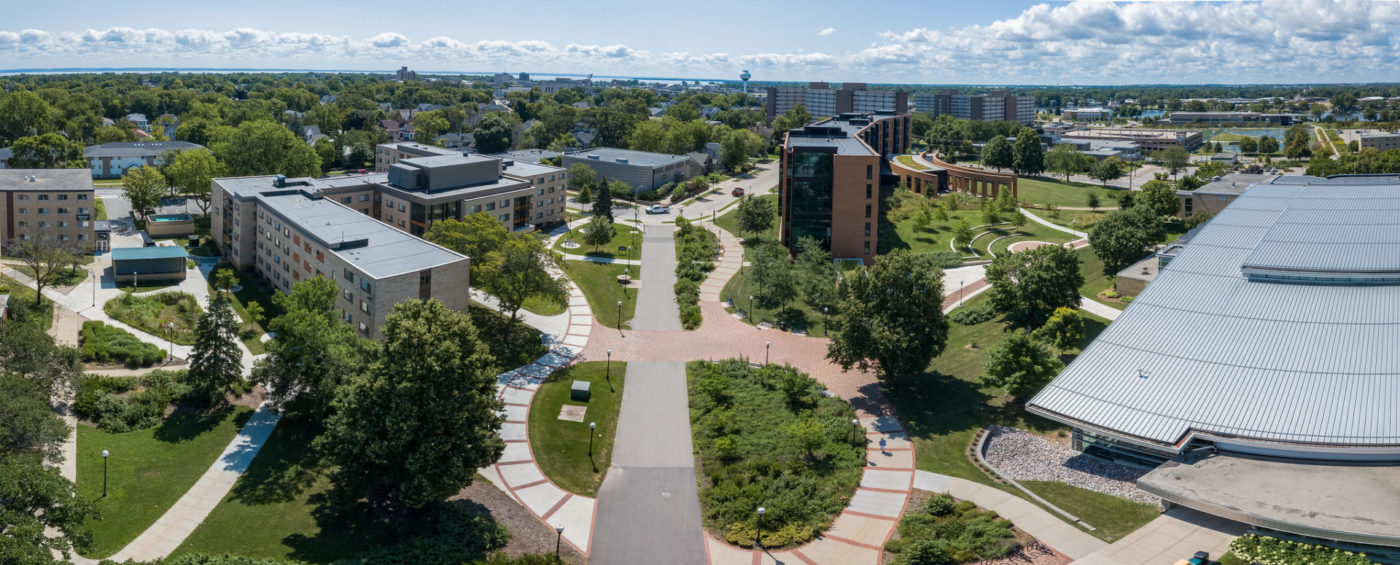 Tuition: $452 per credit
Time to complete: 4 years
Admission requirements: WI resident, associate's degree or other university diploma, RN license, minimum 2.5 GPA with C or higher in all prereqs
Credits received: 120
For Midwestern registered nurses, the BSN @ Home online nursing program provides a ton of flexibility in getting your Bachelor of Science in Nursing. The program consists of 14-week courses (7-week sessions in spring and fall) for working nurses.
One of the best parts of this online nursing program is that it is asynchronous. Classes are pre-recorded, so you can take them at any time online. However, this does mean that you'll have limited contact with other students and faculty members.
The online BSN @ Home program is available to registered nurses in Wisconsin, the Michigan UP, and residents of Illinois/Iowa/Minnesota counties bordering Wisconsin. There's no on-campus component.
The program does have high admission requirements. It requires that you take 30 general education requirements, such as social science disciplines. However, you can transfer up to 90 credits from a Wisconsin tech school or community college to cut your costs.
3. Regent University – Most Affordable BSN Program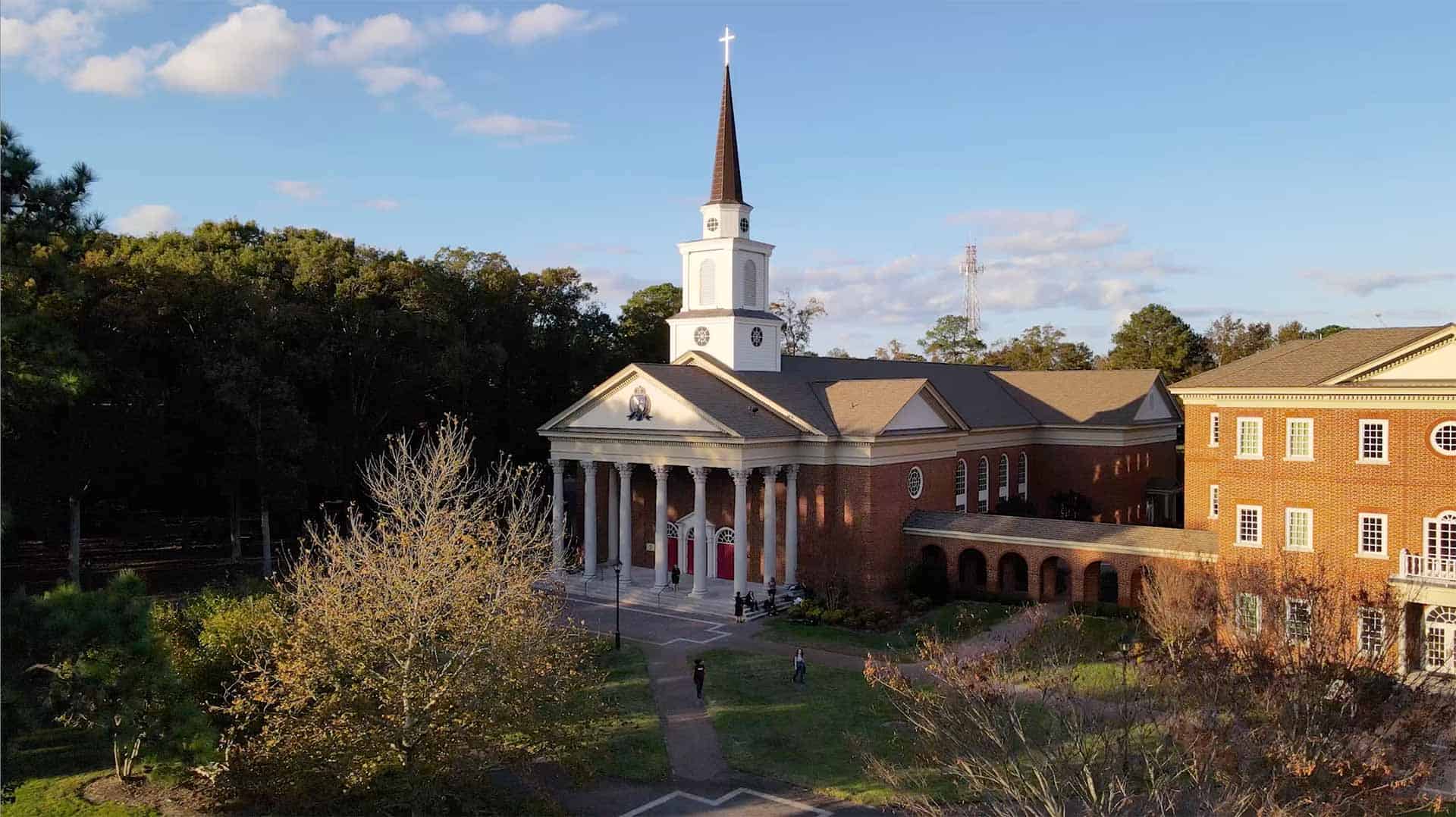 Tuition: $147.50/credit ($4,425 per year online)
Time to complete: 4 years
Admission requirements: Registered nursing degree, 2.0 GPA or higher, maximum of two failures in RN to BSN courses.
Credits received: 120+
If you're a certified registered nurse on a budget who wants to get a BSN (Bachelor of Science in Nursing), Regent University is a great option. With tuition at only $4,425 per year online, this program is a fraction of the cost of other remote bachelor's degree programs in nursing. Of the 120 credits you'll receive, you'll also get 45 practice hours.
Regent is also a good choice if you're thinking about continuing on to get your MSN. They have a fast-track graduate pilot program for registered nurses that lets you get both your BSN and MSN in a total of five years, about a year faster than other online programs.
4. Duke University – Best Online Program for DNP


Tuition: $1,838 per credit (average part-time tuition $13,417/semester)
Time to complete: 5 semesters
Admission requirements: BSN or MSN
Credits received: 35
Ranked as the 4th best DNP program in the country by US News & World Report's nursing school rankings, Duke has a high success rate with its graduates: 94 percent pass their specialty certification exams.
This online program lets you take seven credit hours a semester at home, with four on-campus sessions (lasting 2-3 days) each year. You can start either in fall or spring. The degree in nursing is heavily practice-focused, so nursing theory is not a large component.
In addition to coursework, the program requires that you complete a DNP project related to a practice issue, over four semesters. The degree is pricier than similar online programs. However, the program's prestige may make up for its heavier tuition costs.
Admission requirements vary depending on your background and goals. If you have a BSN or MSN, you need a 3.0 GPA.
5. Walden University – Best Online Nursing School With Scholarship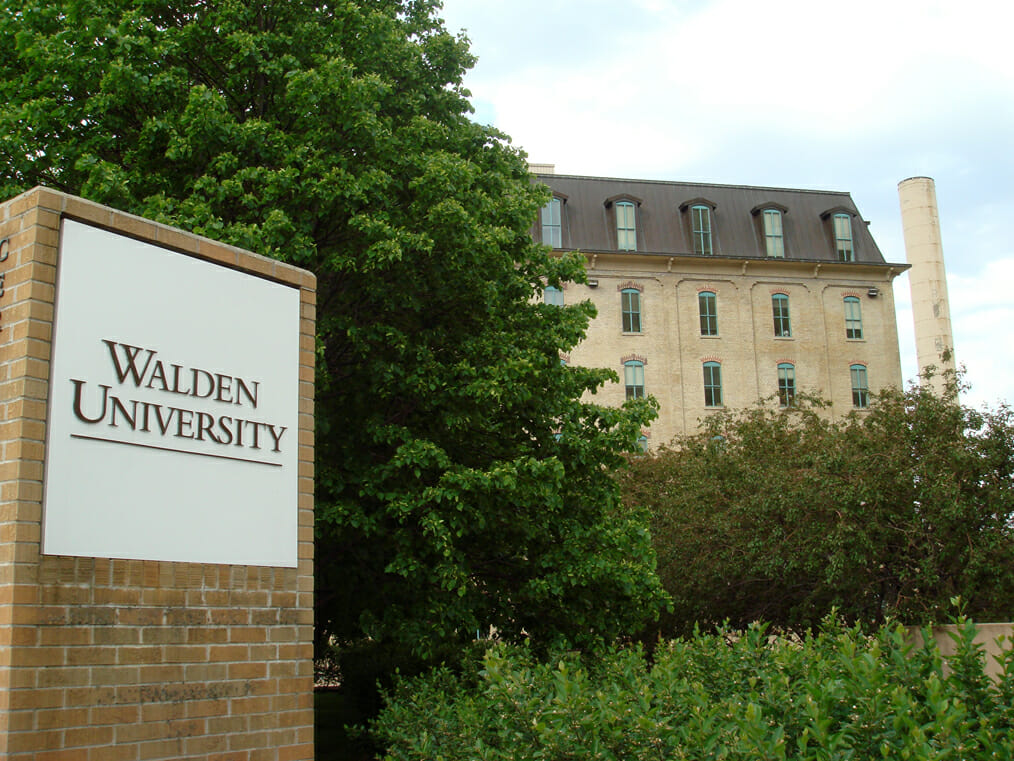 Tuition: BSN ($17,885), MSN ($29,470-$46,925), DNP ($40,910-$116,470)
Time to complete: Varies by program
Admission requirements: Varies by program, read more on degree types below.
Credits received: Between 47 and 78, depending on program
With a huge variety of online programs, nurses of all kinds can find a program at Walden University to further their careers: BSN, RN-MSN, BSN-MSN, and DNP programs are available. Be sure to read through the admissions website and resource guides carefully, as requirements differ enormously by program.
The MSN program is particularly strong at Walden, as the school offers nine separate specialties. Tuition costs and credits vary according to the specialty.
Something unique is that Walden offers a Tempo Competency Based approach to its courses, which lets you pass to the next level based on fulfilling certain competencies, rather than completing courses. However, you also have the choice to pursue the latter if you prefer.
The school provides various grants, particularly for those doing the TCB courses. They offer $1,000 to those enrolling in TCB-based BSN or MSN courses. Other financial aid options are plentiful, as well.
Walden also has 300+ partner programs with healthcare institutions around the country.
6. Sacred Heart University – Best Online University for RN-to-MSN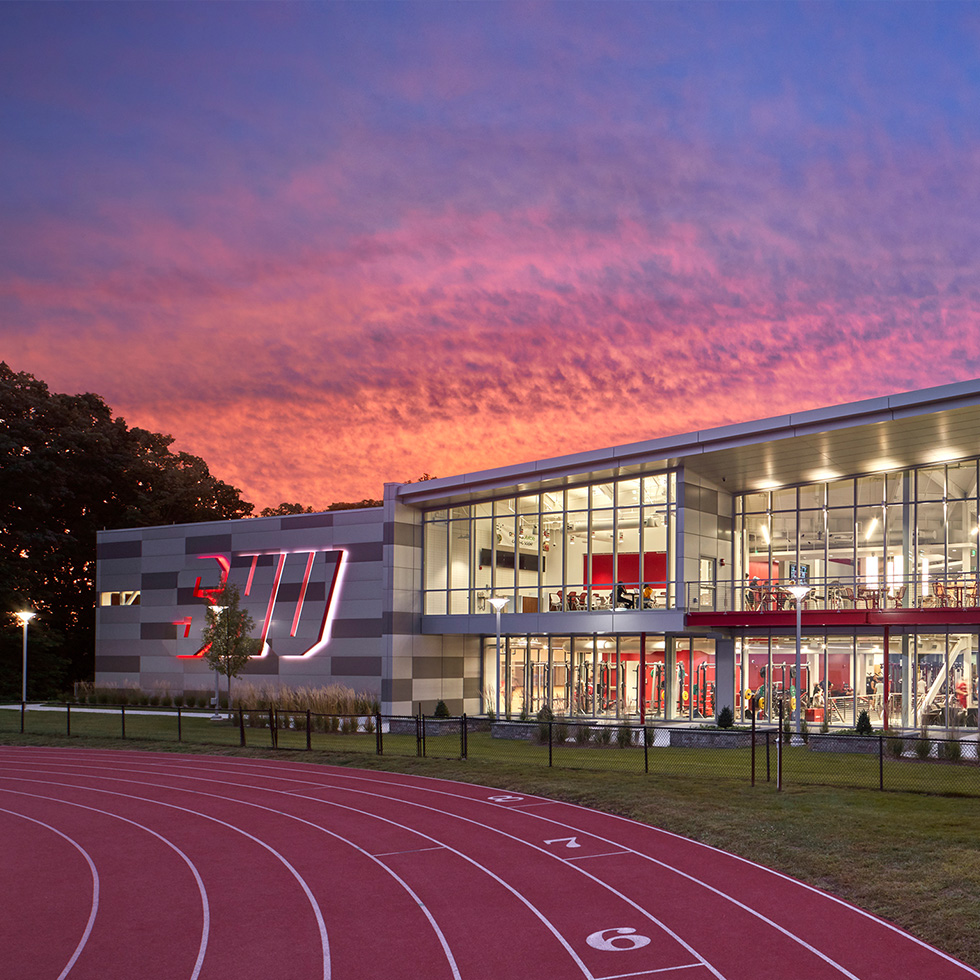 Tuition: $390 per credit (undergrad), $695 for grad programs
Time to complete: 3.5-6 years
Admission requirements: Associate's degree in nursing or diploma in nursing, RN license, GPA 3.0 or higher
Credits received: 30-120 (undergrad), 24-27 (grad)
If you have your RN but know you want to pursue graduate education, Sacred Heart is the best place to enroll. In as little as 3.5 years, you can go from your RN to a BSN to an MSN.
The school provides flexible enrollment for working nursing students with six start dates throughout the year. You can also transfer up to 90 credits. You'll need to complete 72 clinical hours for the BSN, and additional hours for your MSN specialization.
Within the MSN programs, specialization is limited. However, the school does provide three of the most popular pathways: Nurse Education, Nurse Management and Executive Leadership, and Clinical Nurse Leadership.
How To Choose an Online Nursing School: What to Consider
How do you decide which online nursing program is best for you? Here are some tips.
Assess Your Goals
Think about what you want. If you already have your RN and an associate degree and you want to grow in your career while continuing to work, bridge programs are a great choice.
On the other hand, if you're taking time away from work for career development and want to move forward quickly, an accelerated program is likely your best bet.
Finally, if you have goals to specialize in a particular area, like anesthesia or public health, a specialist nursing degree may be what you need. You may be able to find bridge and accelerated nursing degree programs that also offer specialist nursing degrees.
Accreditation Is Essential
Don't even consider unaccredited nursing degree programs. You'll find yourself with a useless degree. Almost all legitimate employers require that you have a nursing degree from an accredited nursing program.
Wondering if your dream nursing program is accredited? These four organizations provide nursing degree program accreditation:
Accreditation Commission for Education in Nursing (ACEN)
American College of Nurse-Midwives Division of Accreditation (ACNM)
Commission on Collegiate Nursing Education (CCNE)
Council on Accreditation of Nurse Anesthesia Educational Programs (COA)
Of these, the Commission on Collegiate Nursing Education is the most common.
Expected Workload and Program Duration
As you can see from the above online nursing degree programs, the workload and degree program lengths vary widely. Some nursing programs require seven credit hours a semester, while others require 15. This can make a big difference, particularly if you plan on working during your nursing degree.
In turn, the amount of time you spend per semester affects how long the degree program takes overall. Most programs have guidelines for how long they expect students to take to complete.
Responsive and Professional Faculty
Good faculty is always important, but it's particularly important with online courses. As you won't be in the classroom, it's crucial to have professors who give strong, clear feedback, and who are available when you need them.
This can be hard to evaluate in advance. One of the best things to do is ask the admissions office to put you in touch with current students and recent graduates for advice.
Tuition Fees
Tuition makes a big difference; advancing in your career may not look as tempting if it comes with excessive student loan debt. However, it's important to go beyond the "sticker price" of each program and learn about financial aid options. More expensive programs may offer higher aid, making them cheaper in the end.
Nursing Scholarships
A variety of nursing scholarships are available, both from programs themselves and from outside bodies. Here are several external scholarships available to nursing students:
Geraldine Polly Bednash Scholarship: $5,000
Diversity Nursing Education Award: $5,000
Army Nurse Corps Association (ANCA) Education Fund: $3,000
A Nurse I Am Scholarship: $2,500
Caroline E. Holt Nursing Scholarship: $2,500
Medical Research Scholarships: $2,500
ENA Foundation Scholarships: Variable amounts
Eligibility and requirements, including degree level, vary by scholarship program, so be sure to check websites before applying.
Is a Career in Nursing Right for Me?
If you're already an RN, you know that nursing is a challenging but rewarding profession. It requires a strong scientific background, excellent people skills, and continuing education. In return, it offers opportunities for ongoing learning, a fast-paced work environment, and a chance to make a positive difference in people's lives.
How Much Money Can You Make As a Nurse?
The average annual salary for an RN is $75,510 nationwide, though this varies by state. In California, for example, the average salary for an RN is $106,950.
Nurses who pursue additional higher education also increase their earning potential. A nurse practitioner, for example, needs a master's degree. However, their average national salary is $111,840.
You can make even more than this as a nurse with an advanced nursing degree. This is particularly true if you have an in-demand specialty, like anesthesia. Nurses who live in more expensive states (like California) also earn more on the whole.
FAQ for Online Nursing Programs
Some of the most commonly asked questions about online nursing programs are listed below.
What Are the Types of Online Nursing Degrees?
The most common types of online nursing degrees include LPN, RN, BSN, MSN, and DNP.
A LPN (Licensed Practical Nurse) program is often a certificate program, as compared to an undergraduate or online graduate nursing program, which grants a degree.
Most common are RN (Registered Nurse) programs. These are usually associate degree programs that take 18 to 24 months to complete. Included are in-person clinical and exam components to meet state requirements. This will also help you develop patient care skills.
BSN programs (Bachelor of Science in Nursing) provide in-depth knowledge and qualify you for additional jobs. BSN education requirements include in-person hours and a nursing capstone course. If you already have an RN, you may want to consider RN-to-BSN programs.
MSN programs (Master of Science in Nursing) offer specializations like midwifery, gerontology, or public health. These degrees also qualify you for leadership roles. There may be a focus on case management and/or nursing administration. If you already have an RN, you may want to consider RN-to-MSN programs. Learn more about MSN degree definition.
Finally, DNP programs (Doctor of Nursing Practice) provide you with specialist knowledge in a particular area, such as anesthesia. These online programs require a practice-based research project as well as coursework in more complex areas like nursing theory.
Can You Become a Nurse Online?
Yes! Whether you're looking to get your RN or your DNP, there are a variety of accredited nursing programs online.
Keep in mind that most of these do require at least some clinical hours and exams (like the NCLEX RN licensing exam) for which you have to show up in person. This is particularly true of RN programs, given state RN licensure requirements. It's vital to review requirements during your school search.
Are Online Nursing Schools Legit?
Some online nursing schools are legit, including those listed above. First, check if and where a school is accredited. If it's accredited with one of the four organizations listed above, like the Commission on Collegiate Nursing Education, it's legitimate.
Just because a program is legitimate, though, doesn't necessarily mean that it's a strong program overall. Discuss current students' experiences with them to get a better idea of what the program entails.
Can I Become a Registered Nurse in 2 Years?
Depending on your other commitments, yes. Online RN programs typically last between 18 and 24 months. For most degree seekers, the main variable is when they can complete their in-person requirements, though other commitments like work and family also influence time to completion.
Takeaways: Nursing Programs Online
Over the next few decades, career opportunities for nurses from the best nursing schools will continue to grow. By getting your RN, BSN, MSN, or DNP online nursing degree from one of the best online nursing programs, you can ensure that your career opportunities remain open in the future.
Are you considering going back to school for another nursing degree? Which online nursing degree programs are you looking at?